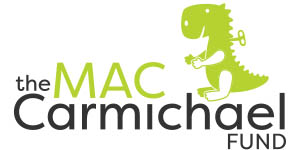 McCall "MAC" Alexander Carmichael leapt into the world on July 2, 2014. He did so in his own time, on his own "accelerated" schedule and with an adoring crowd of family awaiting his arrival. He charmed the masses in the NICU at Williamson Medical Center; and acquired several girlfriends before coming home to Brentwood.
Once home, MAC became the center of the universe for us. He was snuggled, tickled, held, rocked and adored each and every day of his life. He was sung to, played with, and generally worshipped by an ever-widening circle of family and friends. As MAC's parents, we wanted to share him with the world. We allowed his aunts to be his second mothers and his uncles to teach him neat tricks. He experienced so much in his brief life because we allowed everyone to help raise him "just a little."
"MAC MAC" was a fan of OREOs, lasagna and chocolate milk. He loved feeding the fish in his creek, dancing with THE MUPPETS, pillow fights, Mickey and Minnie Mouse, and his best friend Emery. He loved his "DA-DA's" guitars and the sound of his Mama's voice. He loved watching the world through his bedroom window, looking out on his Daddy's shop. MAC was perhaps the most adored, loved and doted upon child to ever be born.
Our MAC has always and will continue to be our blessing. We strive to ensure his memory and the joy he brought to so many people lasts forever. The MAC Carmichael Fund was established for the sole purpose of bringing "MAC sized Miracles" to children and families who find themselves in need. More specifically, the MAC Carmichael Fund directly funds the Pastoral Care Department of the Monroe Carell Jr. Children's Hospital at Vanderbilt. The Department of Pastoral Care is comprised of theologically and clinically trained chaplains who are skilled at offering spiritual support to pediatric patients and families in some of their most difficult and life altering moments.
The MAC Carmichael Fund helps ensure that Pastoral Care, a crucial department, is staffed and can provide invaluable support for patients and families. We were compelled to fund this department because of the unbelievable encouragement and love we received from them during our darkest hour. Our journey began when we entered the emergency room. When we left the hospital without our beautiful child, it continued. We have come to understand that this journey, of losing and grieving a child, is lifelong.
From the moment MAC left this life, it has been our prayer and wish that his life and memory be a blessing to others. We hope that you will join us and help bring "MAC Sized Miracles" to families devastated by loss. We hope to provide resources, support and encouragement to them when the world seems like it is ending.
MAC is "the most sensational, inspirational, celebrational, muppetational" little boy. We were blessed to have him in our lives for a beautiful, yet all too brief period of time. With your donation, the MAC Carmichael Fund can continue to help families find the light in the seemingly impenetrable darkness.
We are thankful and appreciate any contribution that you make to help us provide "MAC Sized Miracles."
Brandi and Hunter Carmichael
MAC's Mama and Da-Da
Founders, The MAC Carmichael Fund
"The spiritual care team at Monroe Carell Jr. Children's Hospital at Vanderbilt is instrumental in providing compassionate, patient and family centered care at various stages of a child's medical journey.   Our chaplains create a safe space for spiritual expression during what is often a challenging time in a family's life.  Additionally, chaplains play an invaluable role in supporting staff by decreasing caregiver burden and lessening compassion fatigue."
Dr. Tracy Hills, Medical Director of Pediatric Palliative Care at Monroe Carell Jr. Children's Hospital at Vanderbilt
"The importance of our chaplains in the pediatric cardiac intensive care unit cannot be overstated.  These dedicated individuals walk beside families facing some of the biggest challenges and worst days of their lives.  They offer support, kindness, and understanding.  At times, they are asked to help families say goodbye to their beloved child or sibling.  At other times, they celebrate victories with families through the relationships that they build.  In addition to families, the hospital staff frequently look to our chaplains for support.  We know that our chaplains will never be overbearing but are always available when we need them.  We are so grateful for this special group."
Dr. Julie Stark, Assistant Professor of Pediatrics at Monroe Carell Jr. Children's Hospital at Vanderbilt