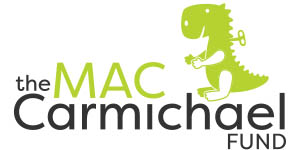 In their moments of greatest need, families find Monroe Carell Jr. Children's Hospitalat Vanderbilt a place of compassion, a place of discovery — a place where our community turns for expert, compassionate care. 
At Children's Hospital, we understand the vital roles faith and spirit play in the lives of our patients and families. Our chaplains provide interfaith spiritual care during hospitalization, ensuring all patients and families can connect with sources of hope and meaning.
Thanks to your generous support, chaplains are available 24/7 to provide spiritual and emotional care for patients and their families.
That means that during a crisis, a chaplain is always available to offer comfort and compassionate support for a family. Your gift has helped chaplains become recognized as essential members of the team and has enabled us to secure a third full-time chaplain position. Requests for spiritual support continue to increase.
Every time a chaplain comes to the hospital in the middle of the night, we give thanks for the life of Mac. 
The support from Mac's family and beloved community celebrates his legacy and ensures that no family is alone in the most difficult moments of their lives.
Thank you for helping us provide this level of service to the 1,700 patients who turn to Children's Hospital each day. Together we are offering hope to those who need us.